Foggy days are the ballads of the weather world. They make me move slower, think deeper, and feel more. Living among waterways, ponds, and the ocean, these mystical fronts are not out of the ordinary, especially in the colder months. Last winter, the Lowcountry was graced with a particularly foggy day following an Atlantic storm. My mom and I decided to walk the beach to see if the rough waters had deposited any oceanic treasures. (Earlier in the year, the day after a particularly vicious meteorological disturbance, we found an abundance of perfectly intact conch shells littering the sands.) Unfortunately, the limited debris tossed upon the shore this winter's day was of the man-made variety. Specifically, a lone piece of multicolored driftwood sat beached upon the sand.
That piece of wood illustrated one of my favorite features of fog: its mysterious nature. The driftwood lay there silently asking countless unanswered questions. I wondered where this wood began its oceanic journey? How did it acquire its layers of aqua, brick red, mossy green, and carnation pink? To whom and to what did it once belong? A boat? A dock? A barn? And where were its companion pieces? Of course, upon discovery of such a scrap on a sunny day, I might have asked myself the same questions. Yet, there was something about the fog that heightened my inquisitive nature.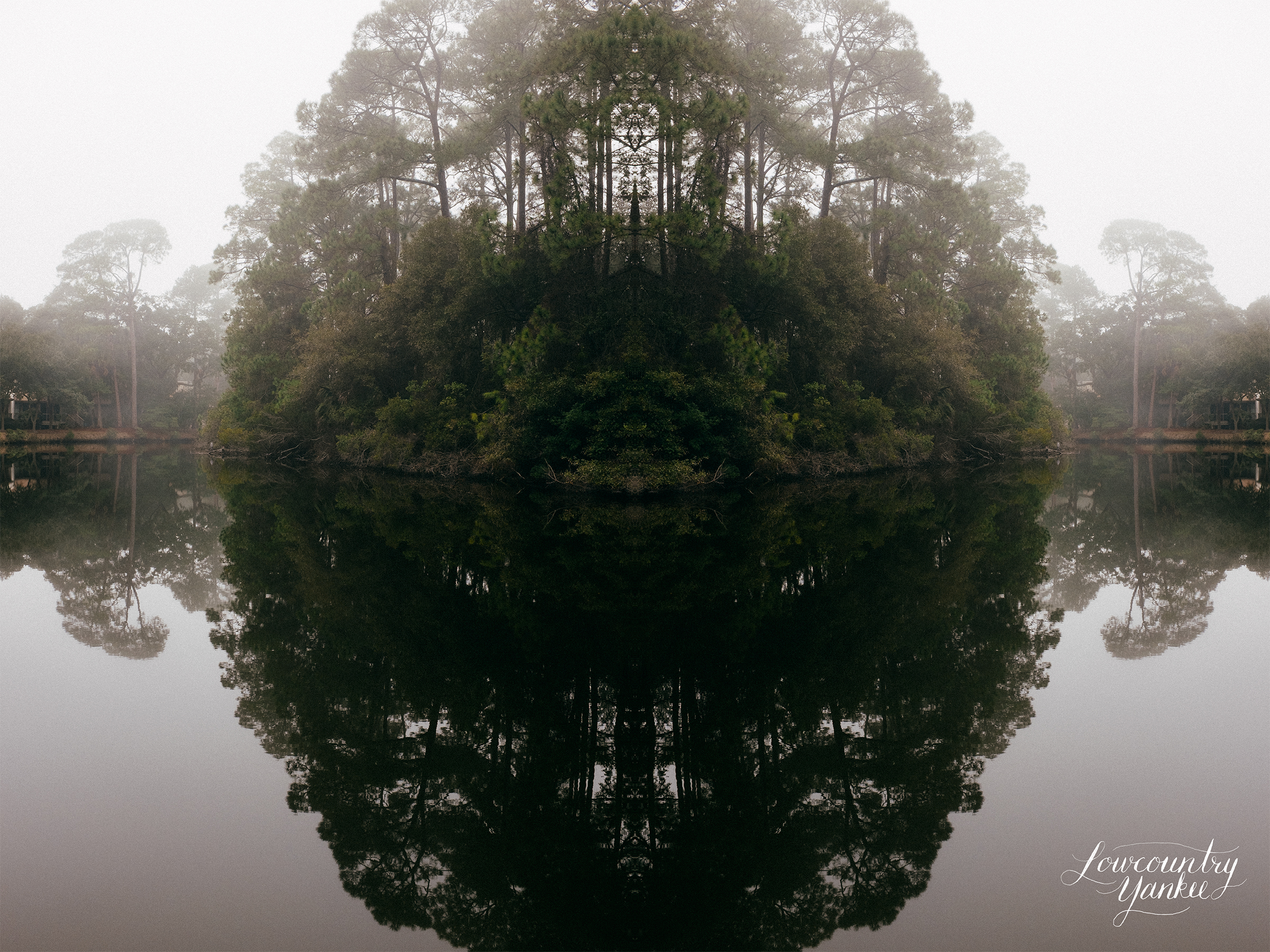 In the fog-filled wintry weeks ahead, I look forward to discovering new, intriguing curiosities. Until then, I'll find myself viewing these photographs with the same nostalgia as listening to a memorable ballad on repeat...