Whether you have traveled to Charleston or have an interest in early United States history, it is likely that you have heard of the Horrys, Pinckneys, and Rutledges. The latter names appear on such documents as the Declaration of Independence and the U.S. Constitution. They also interrelate at Hampton Plantation. Now a state historic site, Hampton passed through the Horry-Pinckney-Rutledge line from the 1700s until the 1970s, when it was sold to SC. The plantation house, a Georgian mansion, was carefully restored prior to the sale. Visitors can tour the home and walk the vast acreage of the property.
Below are images of the house and grounds including a small family cemetery.
While steeped in Colonial and Antebellum history, the chapter of Hampton's story that interested me greatly was its last. The final resident of the estate was Archibald Rutledge (1883-1973), first poet laureate of South Carolina. I discovered his writing shortly after moving to the Lowcountry and was instantly impressed with his lyrical recollections and observances. Rutledge spent his boyhood at Hampton, however, many of his adult years were passed while studying and teaching in the north. Upon his retirement, he returned to his homestead. With the help of his beloved African American comrades, Rutledge restored Hampton Plantation to its former glory. He detailed the process in his book, Home on the River.
My favorite of Archibald Rutledge's works (though I confess I've only read a handful) is Life's Extras. It is a book of thoughts and meditations that establishes a deep connection between nature and spirituality. It describes some things, like shelter and water, to be necessities; while others, such as sunsets, stars, and colors, to be life's extras. I can relate to this philosophy as I view the world through a similar lens.
I find that physical and mental activities are necessities for any living creature. For me, the best place to exercise the mind and the body is in the forest. Walks in the woods help me clear my head, reconnect with nature, and find inner balance. To feel spiritually revived, I am reliant upon life's extras, for those are the elements that impart the most profound effects. Sunshine filtering through tree branches...a back-lit leaf illuminated in a soft halo... a babbling stream flowing over roots and rocks...the swooping shadows of an overhead bird cast upon the forest's floor. Though simply natural occurrences, to me these are sensory poems which invigorate the soul.
Luckily, at Hampton, there are plenty of paths that wind through the forest and along the Santee River. On my last visit, I took one such stroll through the wooded sanctuary. The following are photographs from the day: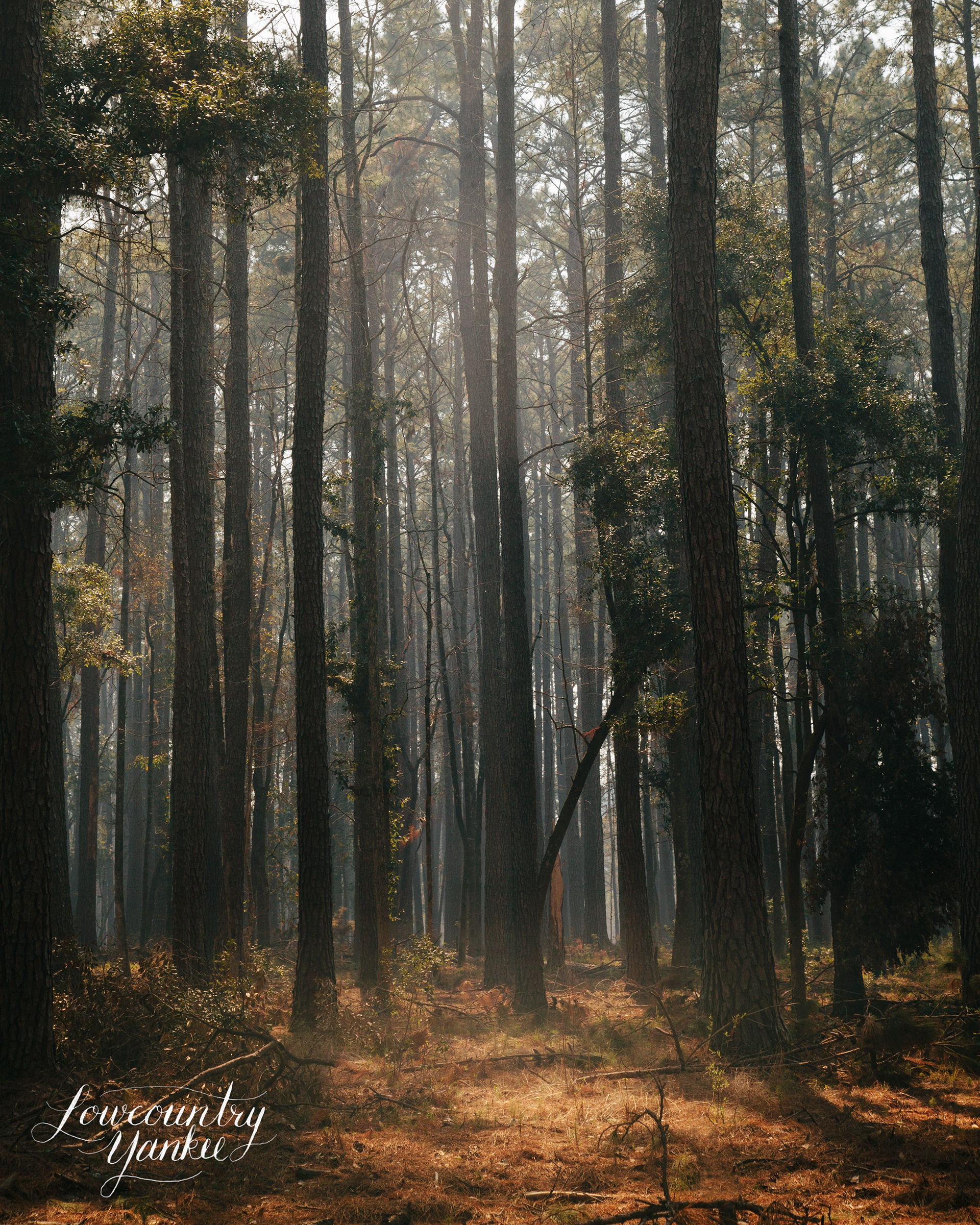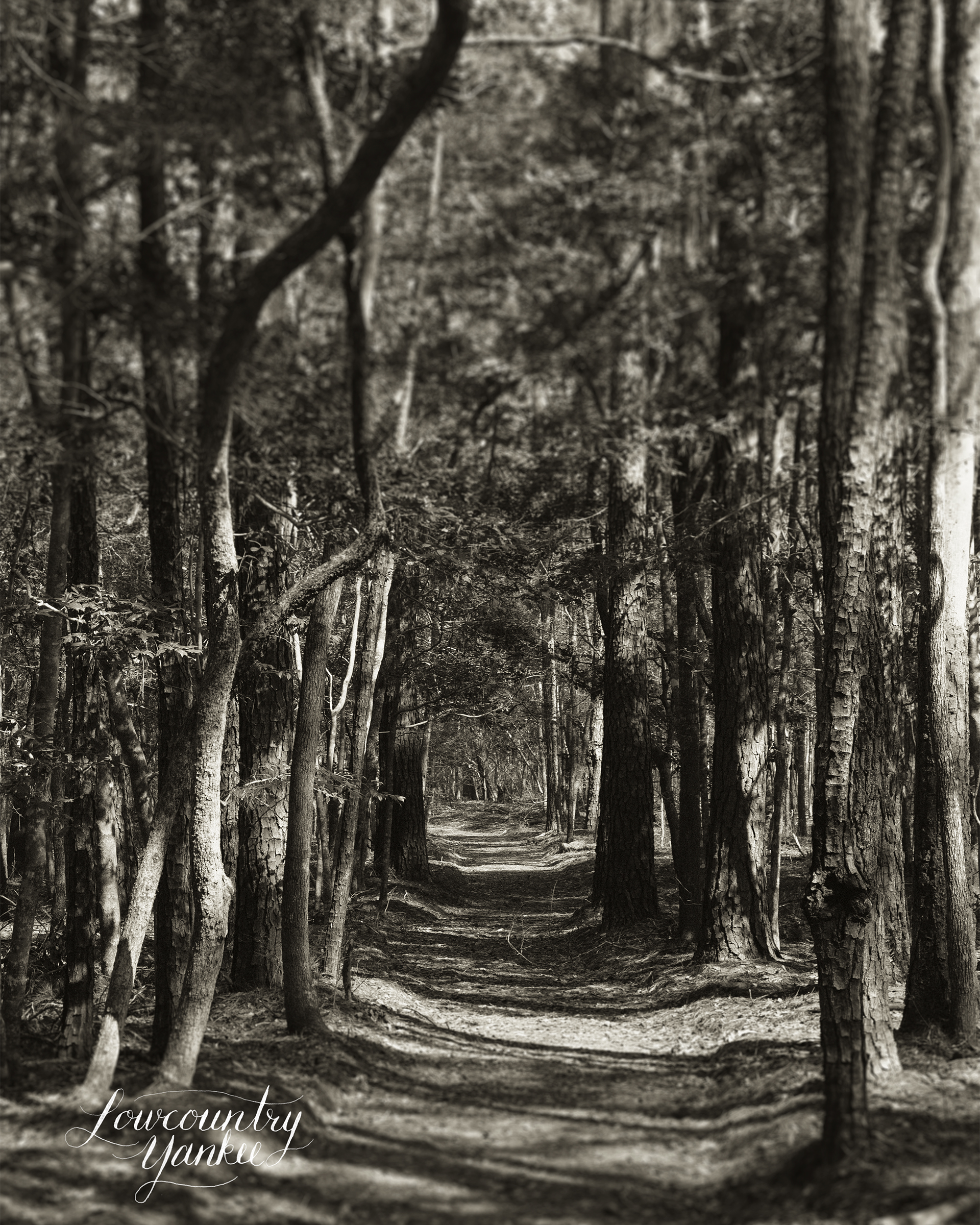 Recommendations:
If you're in the Charleston area, drive out to Hampton Plantation. The grounds are free!
Take the home tour. I have not yet had the opportunity to experience it as it was not offered on the days I visited. Check the SC State Park website for times.
Stand under the vast canopy of the George Washington Oak
Take a stroll to the cemetery to pay your respects to Archibald Rutledge
Lose yourself on an enchanting walk through the woods
For an extra special experience, read Life's Extras and/or Home by the River by Archibald Rutledge prior to your visit